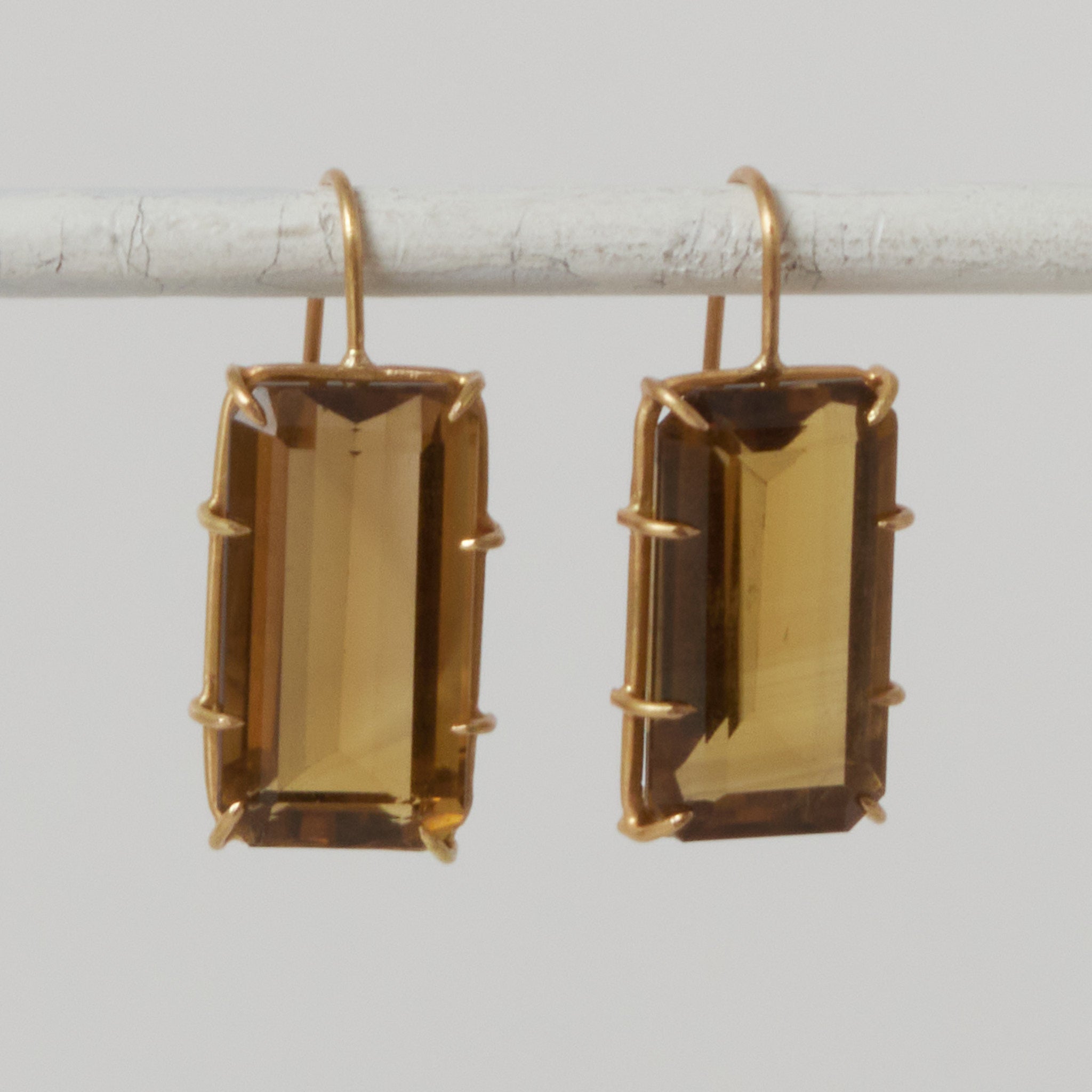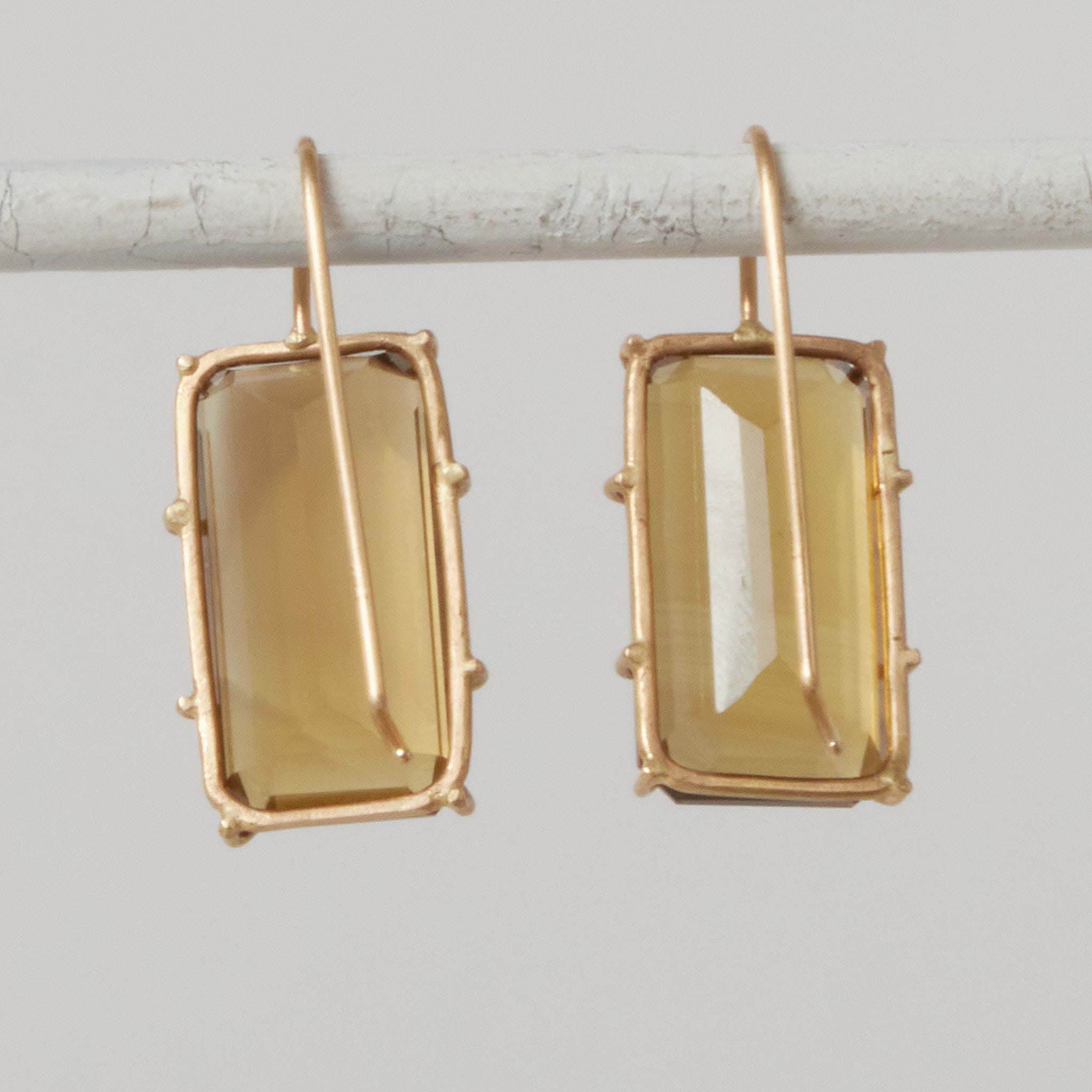 Rosanne Pugliese 18k Cubist "Cinnamon" Citrine Emerald Cut Earrings
Each earring measures approximately 13/16" long, 1/2" wide. For further information feel free to contact us through email. 
Please note that all fine jewelry purchases are final sale.

"I discovered my passion for jewelry making while in the midst of a career in the fashion world. I was greatly influenced while designing for Calvin Klein, honing an eye for choosing luxurious, sensuous materials and putting them to work in clean, modern, sculptural forms. In working out each design, I strive for balance in fabricating jewelry with classic, elegant proportions, while keeping a certain earthy rawness derived from gentle finishing techniques, and carefully chosen gemstones. Running the company in an environmentally responsible way is a priority, using only recycled precious metals."
Vendor: Rosanne Pugilese
Recently Viewed