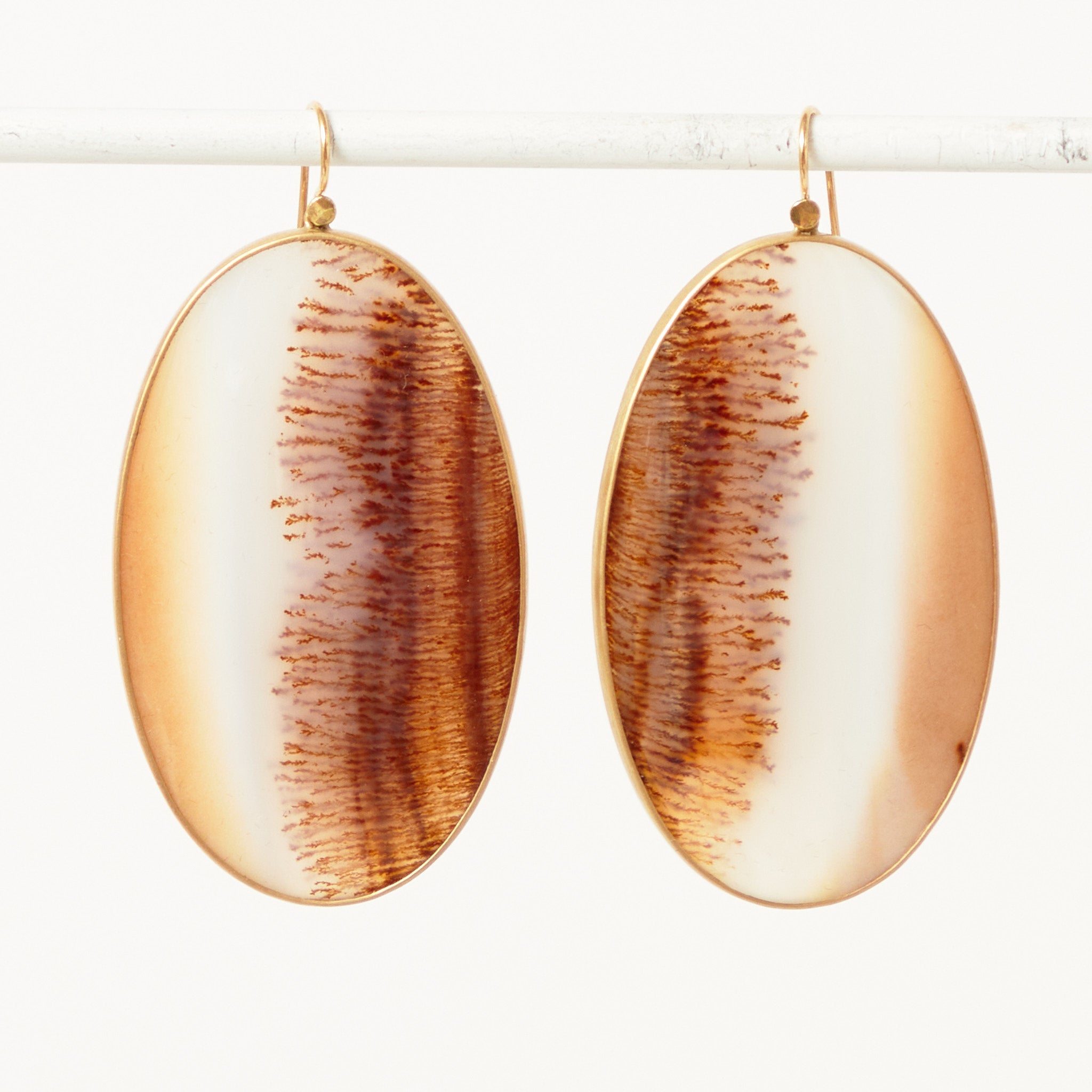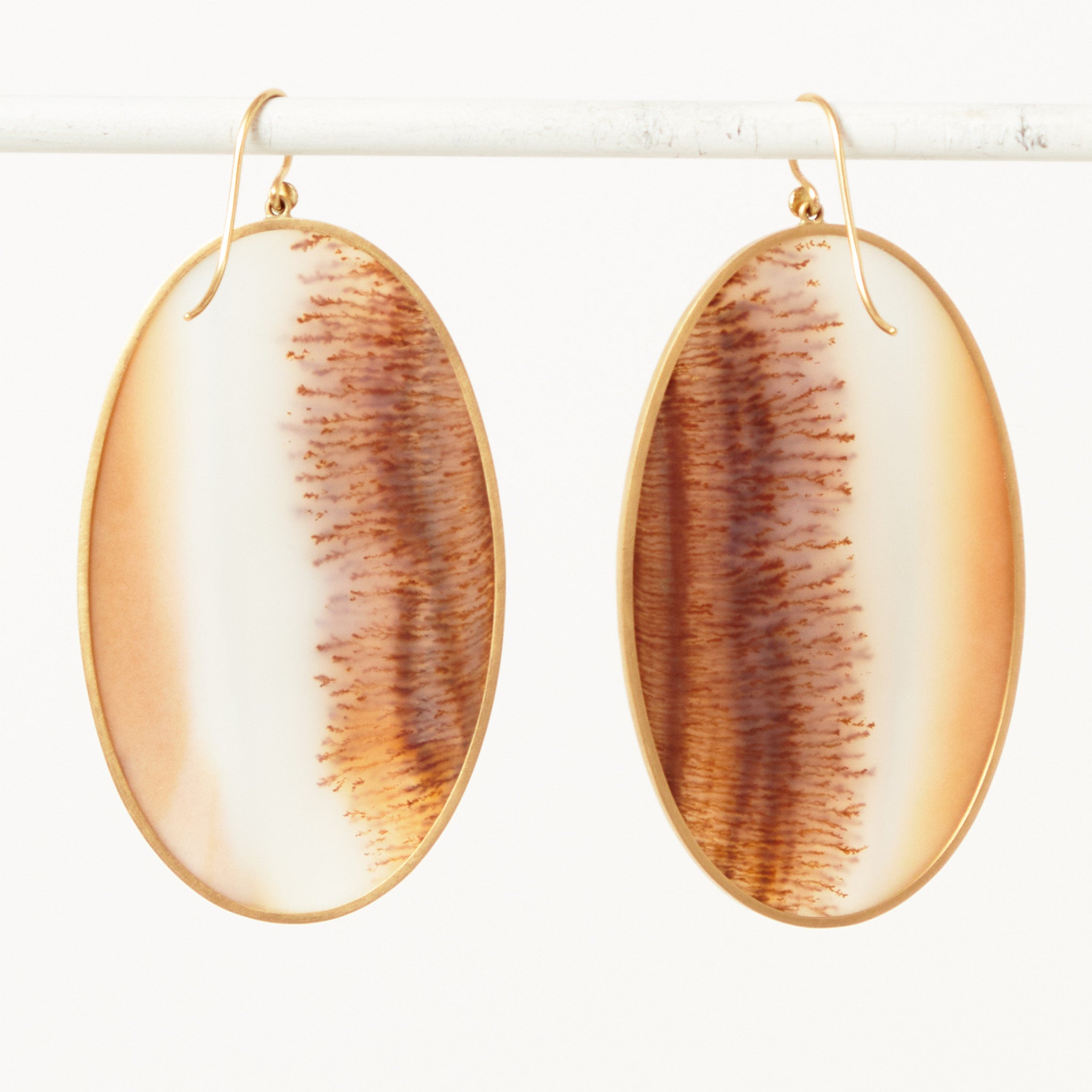 Lola Brooks 18k Large Agate Ovals
Agate oval earrings, bezeled in 18k. Each stone measures approximately 2 5/16" long, 1 3/8" wide. For further information feel free to contact us through email. Please note that all fine jewelry purchases are final sale. 
Lola Brooks received her BFA in Metals at SUNY New Paltz. Amongst other institutions she has taught at Rhode Island School of Design, the University of the Arts, SUNY New Platz, the Cranbrook Academy of Art, and the University of Georgia. Lola's work has been included in many publications and can be found in the collections of the Museum of Art and Design and the Metropolitan Museum of Art in New York City.
Vendor: Lola Brooks
Recently Viewed