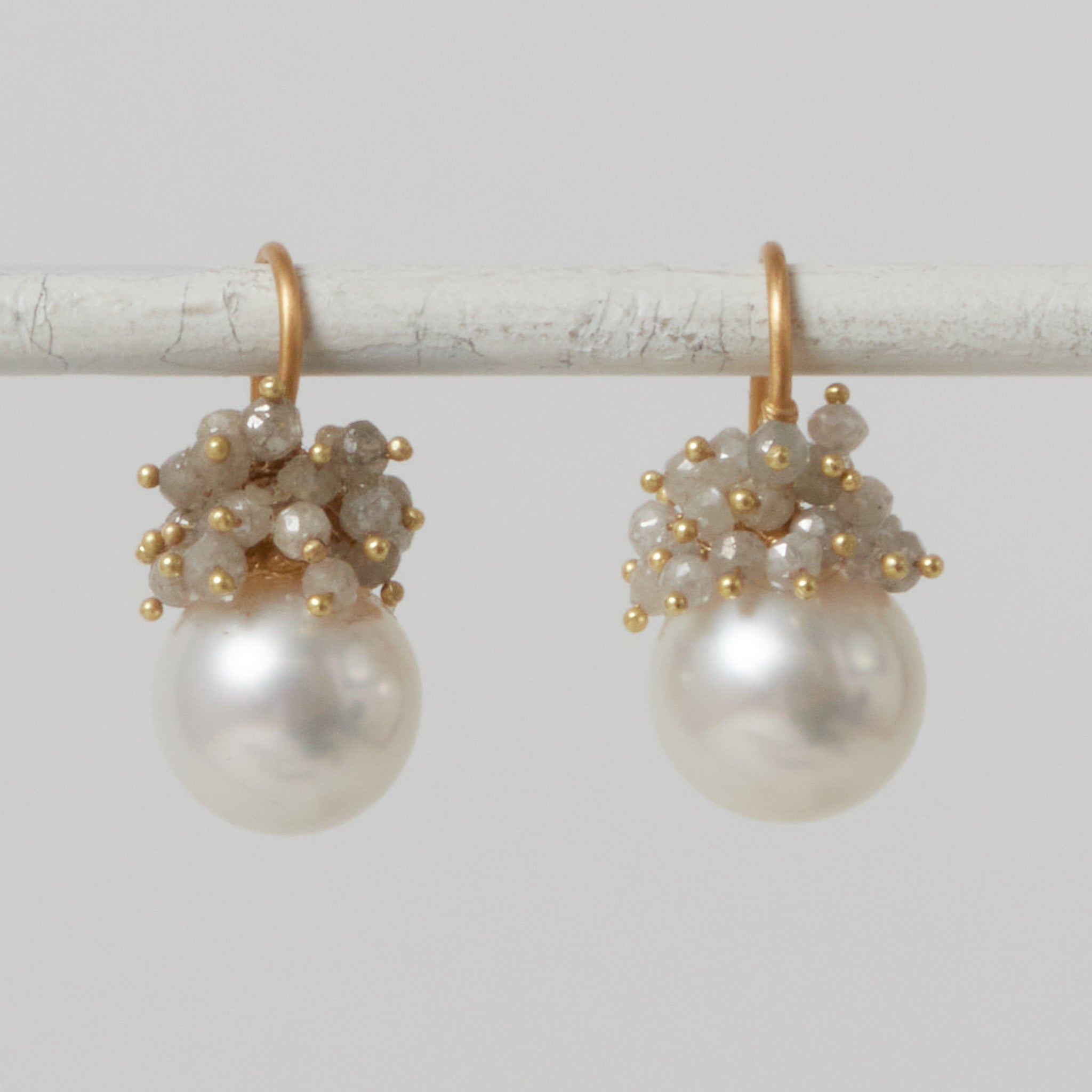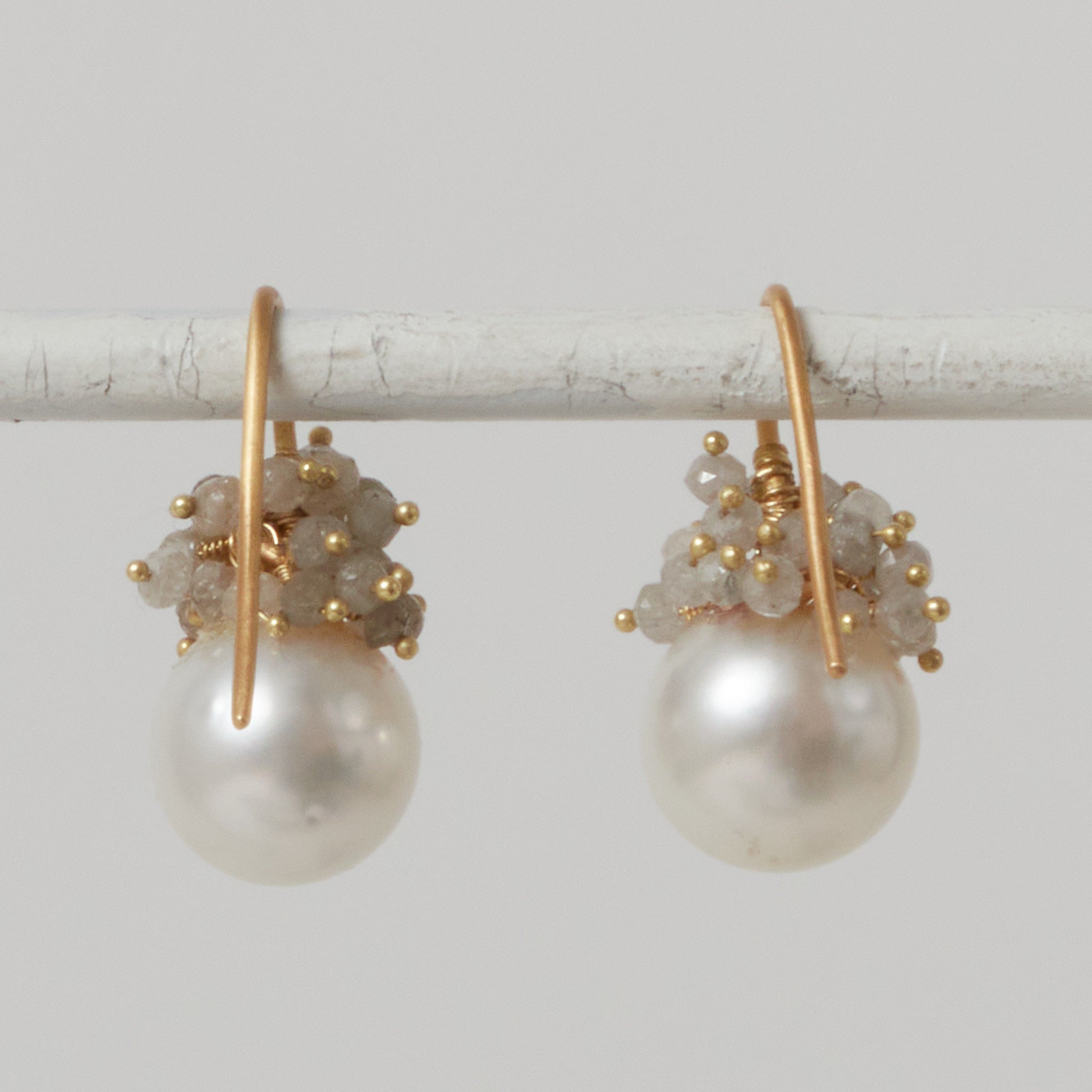 Julia Parish 18k South Sea Pearl and Diamond Earrings
Each earring measures approximately 3/4" long, 7/16" wide. For further information feel free to contact us through email. 
Please note that all fine jewelry purchases are final sale.
"With my jewelry designs, I strive to create timeless yet modern heirlooms. Drawn towards things ancient, magical and feminine, I work to impart a bit of these qualities into each of my jewelry pieces – like rediscovered sunken or buried treasure, with a life before and after. Employing ancient goldsmithing techniques such as melting, rolling, forming and pulling metal into sheet and wire, I make each piece by hand to create jewelry both unique and specific. Never fussy or trendy, but graceful and elegant with a sprinkling of magical sparkle."
Vendor: Julia Parish
Recently Viewed