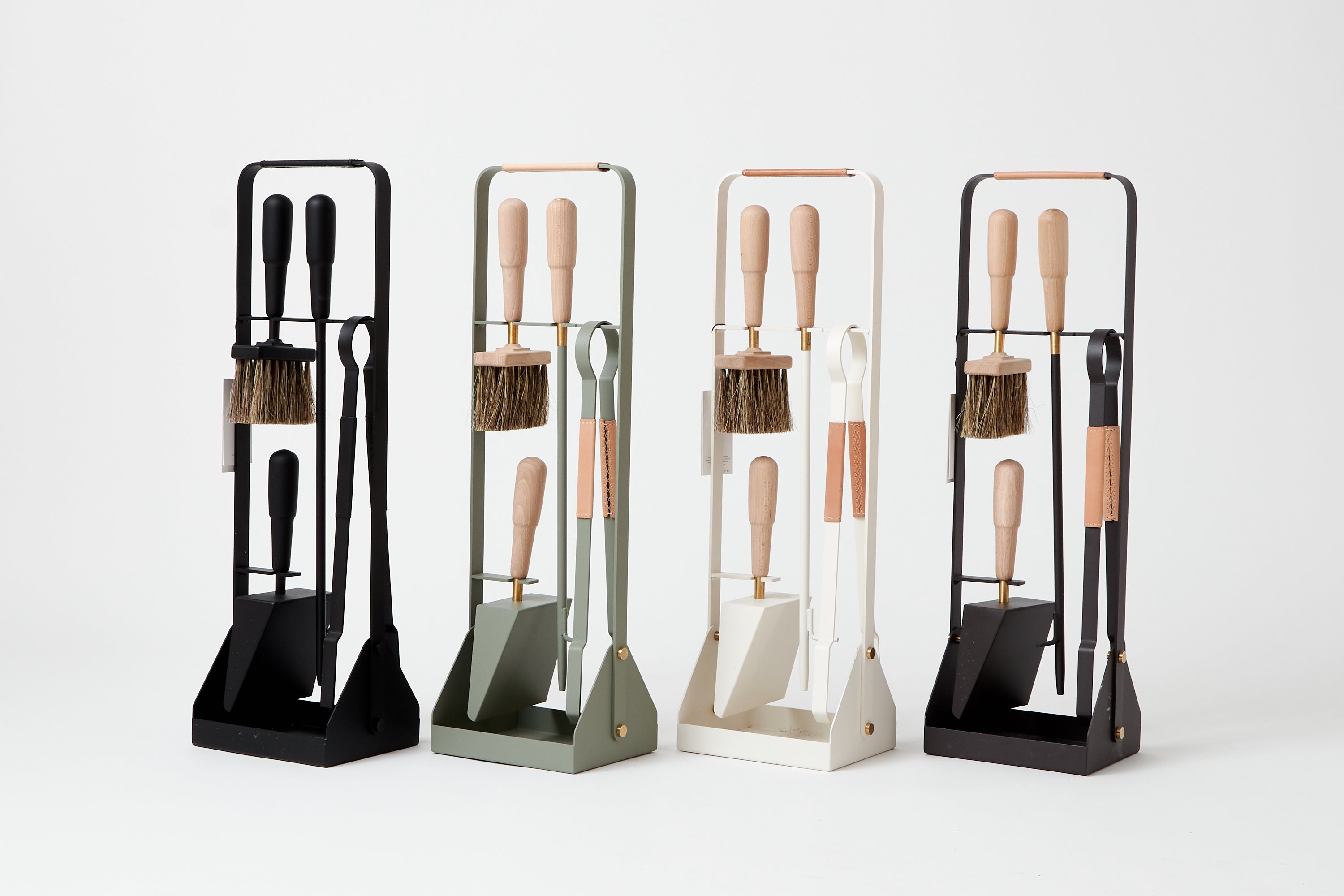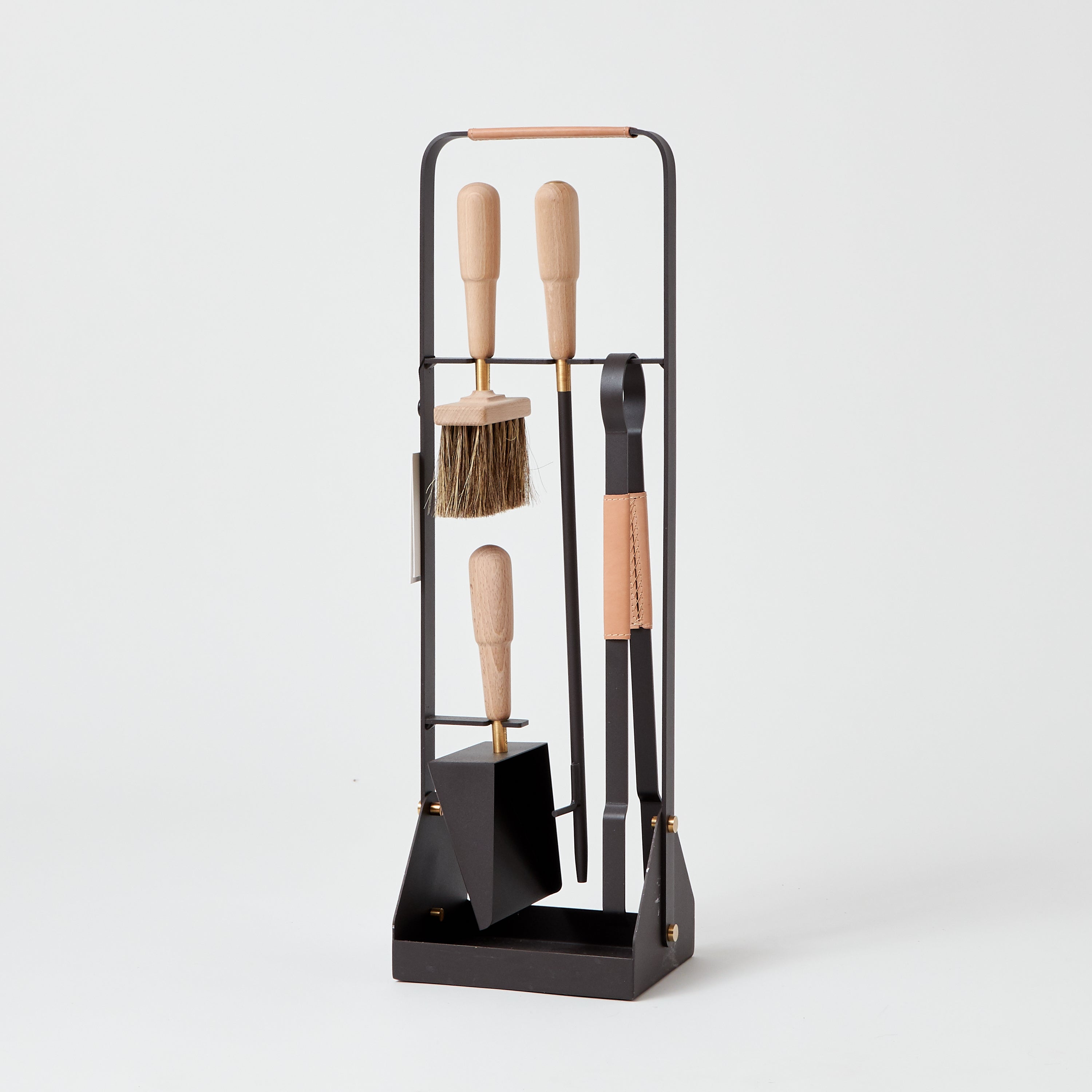 Eldvarm values thoughtful design and high quality materials. The company takes great care in making its fireplace accessories aesthetically pleasing with a natural, organic feel. The tools are designed by Emma Olbers, a renowned Swedish designer who shares a commitment to making environmentally friendly, socially responsible products. The materials used are hand-picked for their reliability, purity and all-around quality and durability. The accessories are designed in Sweden and produced in Nantes, France.
Powder coated steel, handstitched vegetable tanned leather, beech wood, horse hair, and tampico with brass.
Dimensions 9" Wide, 7.1" Deep, 29.1" High.
Vendor: Eldvarm
Recently Viewed