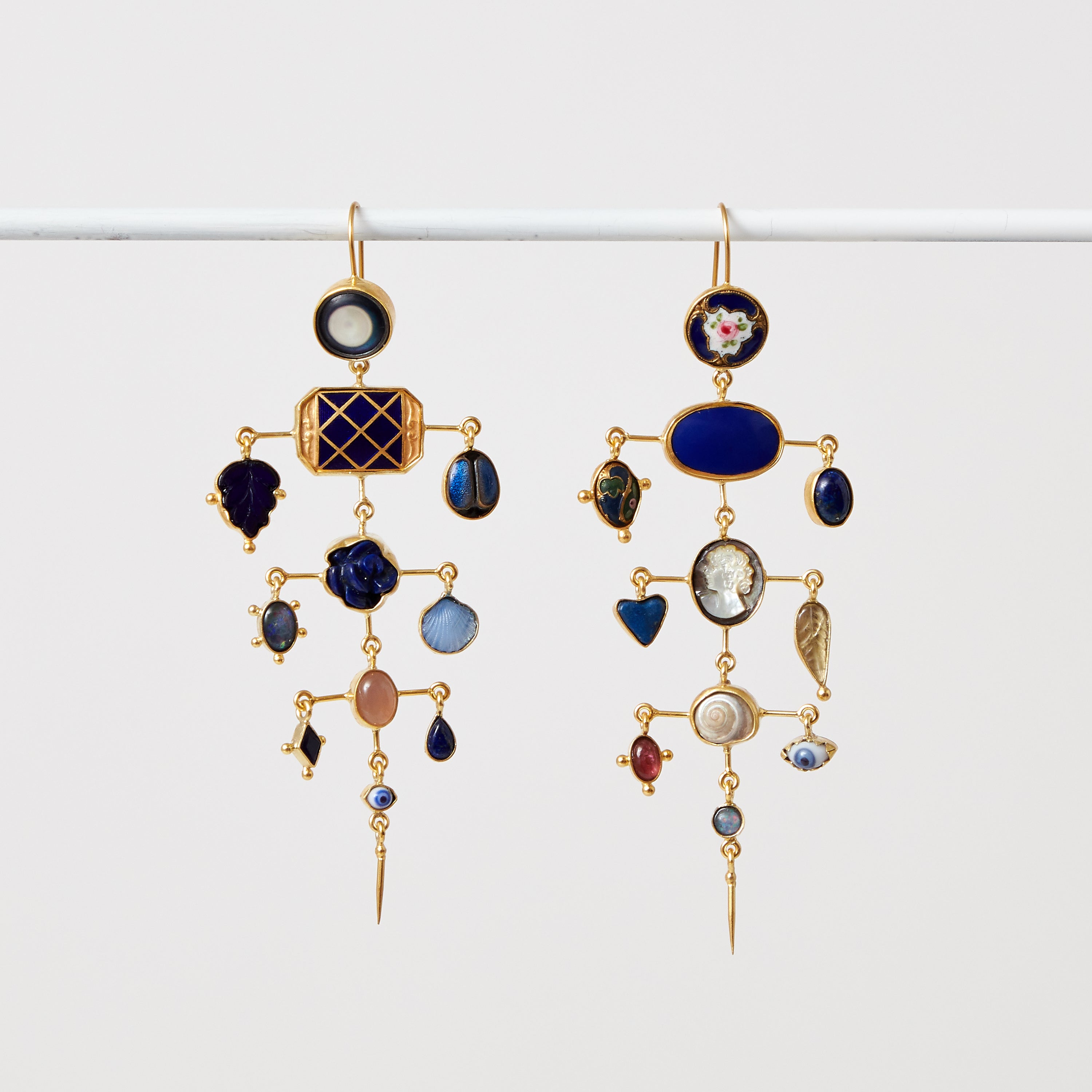 Large Lapis Balance Earrings
Grainne Morton fuses buttons, Victorian charms and vintage trinkets to create modern, sculptural designs with a whimsical edge. Showcasing mismatched silhouettes, Grannie Morton's drop earrings are handcrafted of polished 18k yellow gold vermeil. These playful pieces contain an assortment of semi-precious gemstones and petite objects the Scotland-based designer sources from antique shops.
Please note that all fine jewelry purchases are final sale. 
Large Lapis Balance Earrings measure approximately 3 3/4" long, 1 1/2" wide.
Vendor: Grainne Morton
Recently Viewed