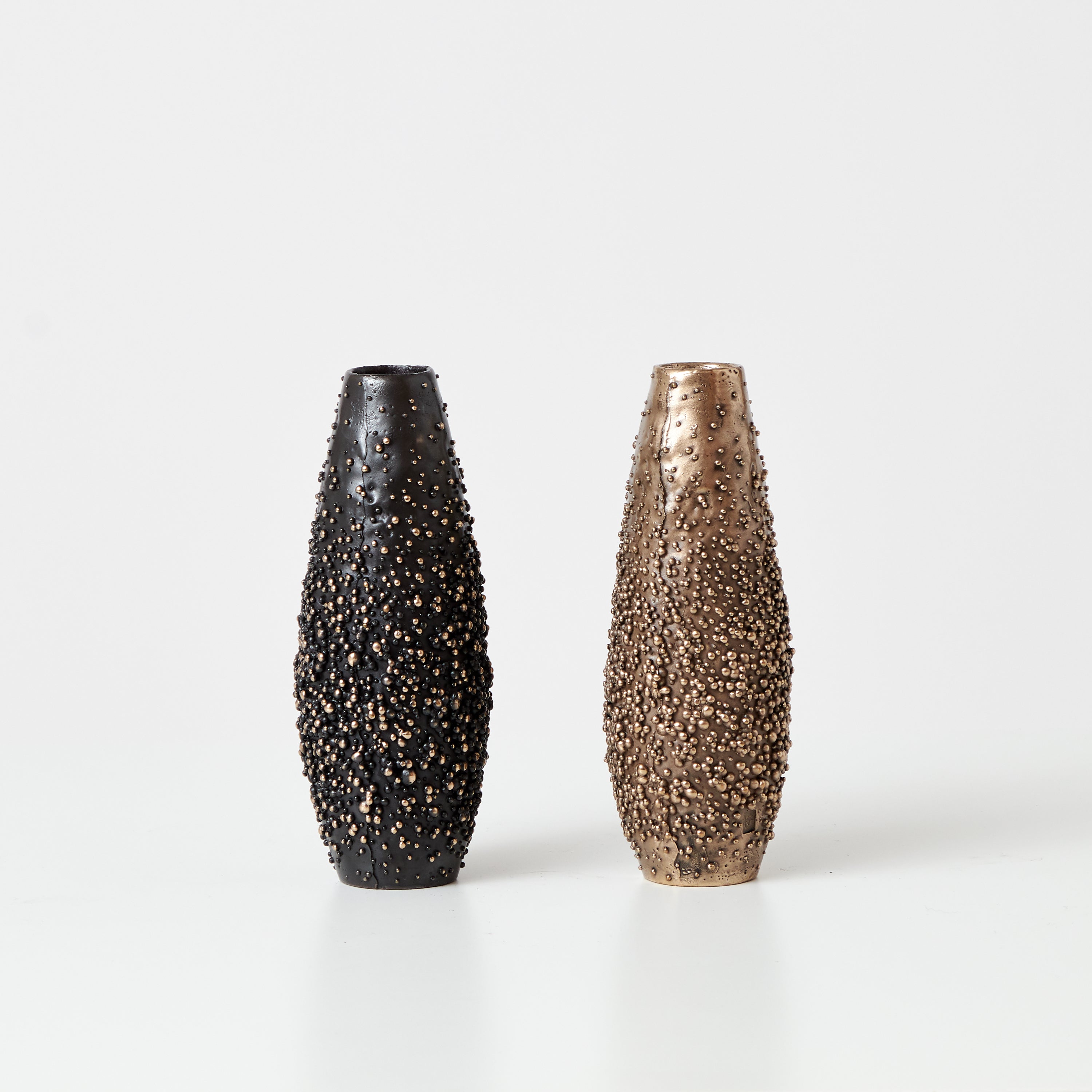 Bronze "Constellation" Vessel
Cast bronze vessel with encrusted with "barnacles." Available in blackened bronze with contrasting gold-tone polished "barnacles," or in gold-tone polished bronze with matching "barnacles." Please note that bronze is a porous material and is not suitable for holding water or other liquids.
Measures approximately 6 3/4" high, 2 1/2" diameter, with a 1" opening at the top of the vessel.
Vendor: Atlantic Nantucket
Recently Viewed